Southeastern Florida remains ripe for people looking to invest in luxury real estate, whether it's a vacation home, a rental property, or a primary residence that will appreciate in the coming years. For several reasons, the luxury real estate market in Palm Beach, Manalapan, Jupiter, and many other beautiful regional communities remains robust. Many people move to Florida from other states due to high real estate prices, taxes, and other economic reasons.
However, if you can afford to invest in luxury real estate, now is as good a time as any to get into the market in
Palm Beach County
. It's expected that prices will only continue to rise, inventories will remain tight, and mortgage interest rates will inflate. The sooner investors can get into Palm Beach real estate, the better. They'll be able to start enjoying the incredible lifestyle, whether it's in a primary residence or vacation home, or can begin making rental income to help defray the cost of the purchase.
Find a great agent
The key to discovering the best areas for investing in luxury real estate, including single family homes for sale in West Palm Beach, is to hire a licensed, skilled agent who knows the ins and outs of the markets you're looking at. Buying investment property has as much to do with finding the right neighborhood or community as timing. And in Southeast Florida, the best luxury properties are either on the water or near it, meaning occupants can enjoy the best the area offers in boating, swimming, and other fun activities. These selling points are vital whether your property is for your use as a vacation home or if you plan to rent it out to affluent visitors who expect the best amenities and prime locations to enjoy their vacation time.
A talented real estate agent will help you narrow down properties, such as Manalapan FL homes for sale, to suit your specific lifestyle and investment needs. If you're interested in renting a home, your agent can also be a great sounding board for what it will take for you to be a successful landlord.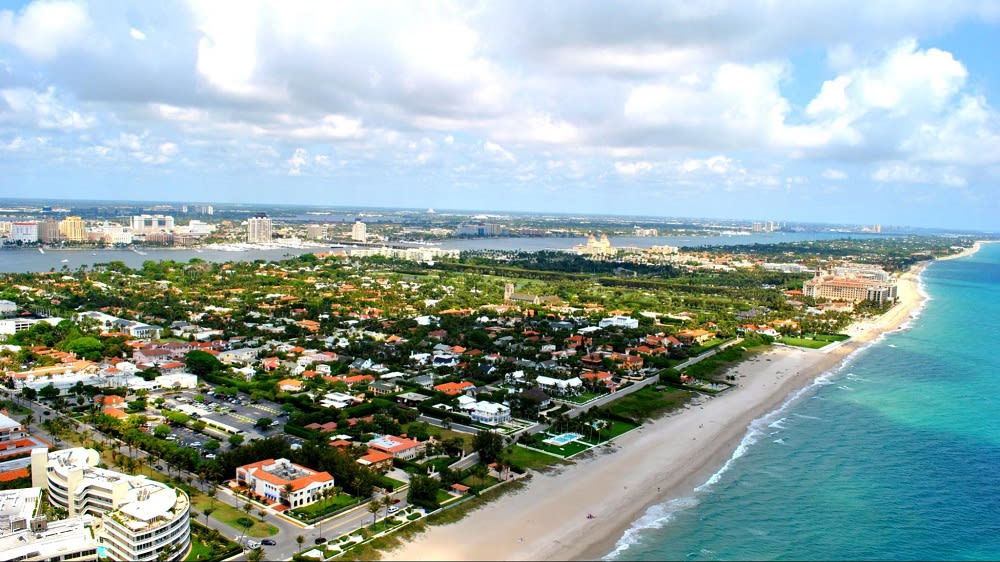 Photo courtesy of Wikipedia
Any conversation about luxury Southeastern Florida real estate must begin with Palm Beach real estate.
This fabulous community
, which happens to sit on a barrier island, has some of the most desired real estate in the world, let alone in the entire Sunshine State. The mansions and beachfront estates are favored by socialites, tycoons, executives, entertainers, and other celebrities. Palm Beach is a peaceful, safe location for year-round living and spending vacations and the holidays. There are many upscale restaurants, shops, and boutiques, and you'll also find fabulous resort hotels along the beach.
The median price of Palm Beach homes is on the rise and doesn't show any sign of slowing down, meaning it's the perfect time to invest. The range of Palm Beach real estate for sale includes
single-family residences and luxury condos
overlooking the Atlantic Ocean and its beautiful beaches.
Delray Beach is a wonderful town located south of Palm Beach with an old-school Southeastern Florida vibe. Being a classic beach town makes it an excellent place for buying homes for sale in Delray Beach FL, whether you're looking for a primary residence or renting out to vacationers who flock here for total relaxation. With a population of 70,000, Delray Beach is big enough to have a variety of homes available, ranging from fantastic waterfront homes and condos to comfortable single-family homes throughout the community. Delray Beach is attractive for investing in luxury real estate because the median price is
more affordable
than in other areas.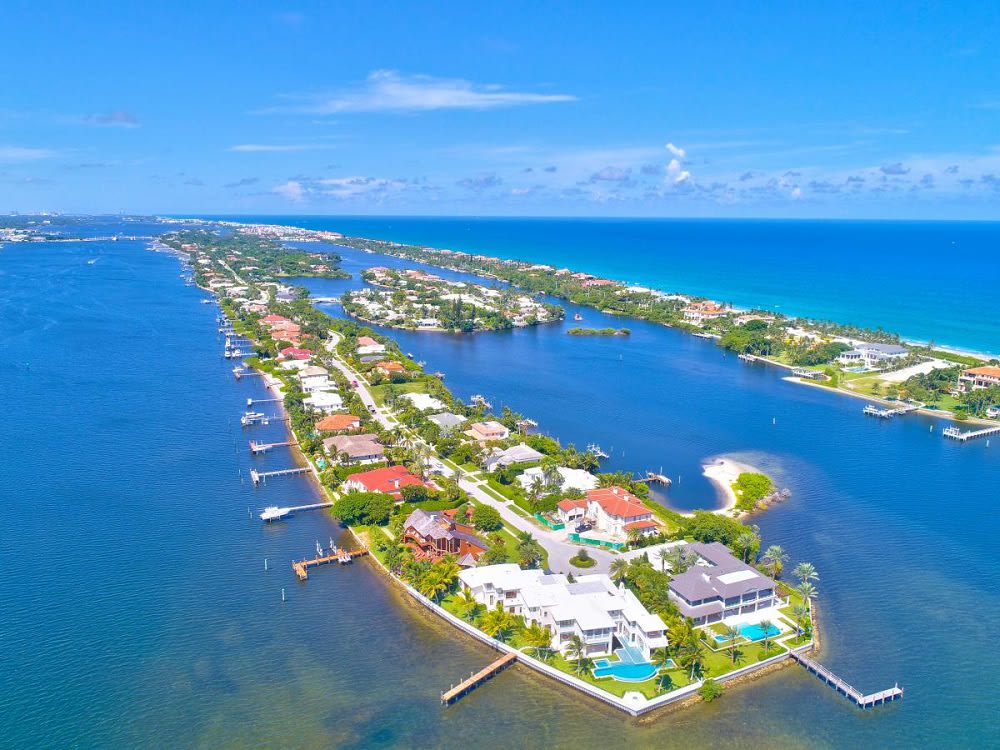 Photo Courtesy of manalapan.org
People looking to invest in Southeastern Florida real estate would be wise to check out Manalapan FL homes for sale.
This cool enclave of luxury homes
sits on two barrier islands a few miles south of Palm Beach. With a population of only 300, it's the perfect place for owners wanting exclusivity and privacy for their primary residence or rental. Luxury residences lining the Intracoastal Waterway have swimming pools, private boat docks, and lush tropical landscaping. Those are among the amenities high-end renters are looking for in a rental. Here you'll find home prices
above $3,500,000
.
Hypoluxo Island is on the northern end of the barrier island that includes Manalapan, so buyers will find the same kind of remarkable luxury homes that make the Southeastern Florida lifestyle so unique and wonderful. Hypoluxo Island FL real estate is similar to the real estate in Manalapan, with expansive floor plans, lush landscaping, private boat docks, and pools. And while it may be a little less remote, Hypoluxo Island provides easier access to the mainland via East Ocean Avenue, which heads into Lantana. Most homes on Hypoluxo Island sell for
more than $1,000,000
.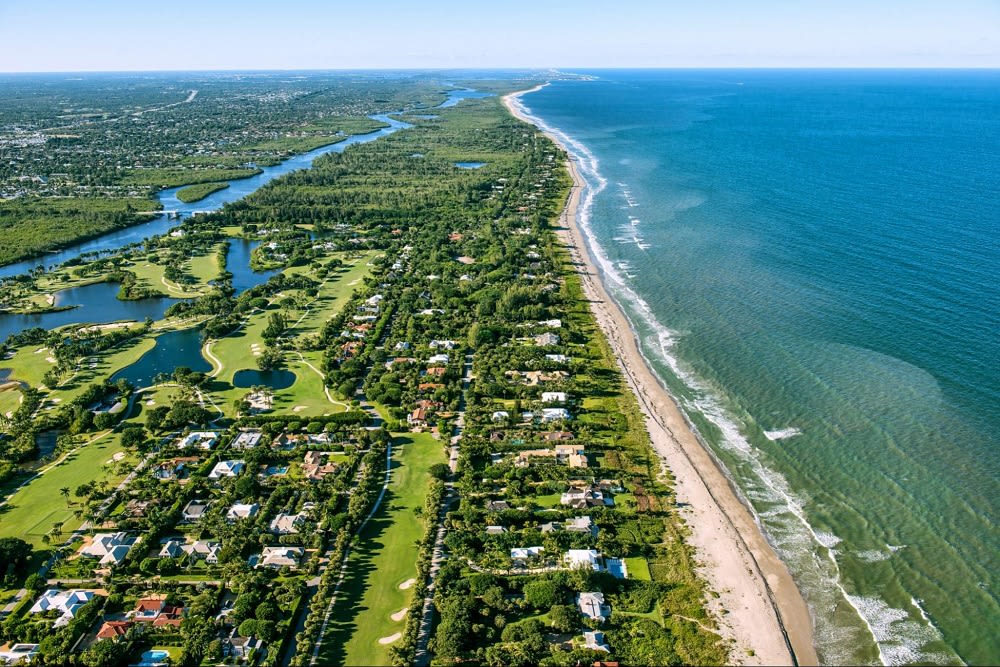 People looking for luxury Palm Beach County real estate should expand their search north to Jupiter, one of the most scenic locations in the entire Sunshine State. There's plenty of water in Jupiter, which means there's a wide variety of waterfront homes, many with views of the town's iconic lighthouse. These luxurious residences can be found all along the Loxahatchee River and the Intracoastal Waterway, and single-family homes and condos can be found near the Atlantic Ocean. Jupiter is a restful community of about 65,000, making it a great place to live and visit on vacation. Prices in Jupiter
compare favorably
to other areas in Southeastern Florida.
These are the top Southeastern Florida areas for investing in luxury real estate. There are other communities, of course, and every investor's situation is different. For the best advice on purchasing Palm Beach County real estate, partner with the top real estate experts at the
Jack Elkins Team
.