Palm Beach County is known for being both perfectly located and the home of some of South Florida's most amazing cities. Another noteworthy accolade is the effortless access to local beaches.
Manalapan
makes the top of that list, as it is known for having some of the most stunning beaches in the entire state. This town is small and secluded while still welcoming and full of luxurious features. The town is home to less than 500 people, but in comparison to the size, this equates to a low population density that allows the town to feel dreamy and full of possibility.

What makes Manalapan truly special is the world-class real estate found within the residential streets of the town. Homes here are known to be among some of the world's most expensive and prestigious properties. The majority of the town is set up on a narrow barrier island that is bordered by bridges on either side. This makes for stunning views from many points on the island and during car rides across the bridges. Over the years, Manalapan has managed to stay a local treasure void of excess modern accents and features like nearby metropolitan cities.
Life in Manalapan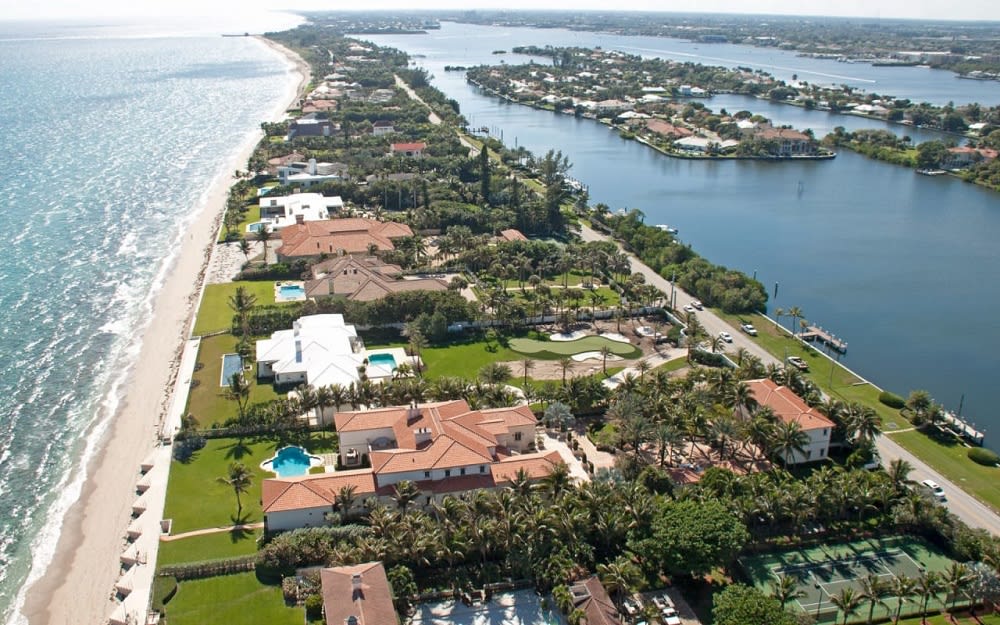 Photo courtesy of Shutterstock

Life in Manalapan reflects simplicity and gratitude, with a deep appreciation for the finer things in life. Local infrastructure thrives with the help of a well-structured government, top-tier public services, and beautiful areas and parks throughout the town. These factors combined allow the town to remain eloquently tranquil.

It may seem curious to have so many high-ticket homes placed in an area that is secluded and quiet. But, the tucked-away feel of Manalapan only adds to the allure of the unique environment. What is even more impressive is the authenticity of the tranquil environment, even though Palm Beach is only 20 minutes from the town. Easy access to the surrounding metropolitan area mixes perfectly with the relaxed and private lifestyle here. Locals have the ability to venture out into the city when they see fit or stay close to home and indulge in the privacy of the town.

Manalapan is the perfect place to call home if your idea of a fantastic afternoon is relaxing on the pristine beaches nearby. Enjoying time on the sandy shores or a day filled with water activities is not uncommon for the town's local residents. Combining quick beach access with amazing year-round weather, Manalapan is amazing as a primary residence or vacation home.
Manalapan activities
Keeping free time outdoorsy and active is a common theme among the locals. Parks and open spaces are placed throughout the town at consistent intervals, so getting fresh air and sunshine is never a challenge. The Ocean Inlet Park is a local favorite for outdoor enjoyment and is open from sunrise to sunset daily. This park covers 11.39 acres and has become a staple location for fishing, sightseeing, kayaking, and picnicking.

For a more hands-on experience with local wildlife, the Lantana Nature Preserve is popular among outdoorsy locals. Small but mighty, the park features trails, tropical greenery, bird watching, and viewpoints for capturing stunning photos. Hiking trails are paved at some points and outfitted with wooden bridges at others. Visiting the preserve is ideal for those moments when you desire outdoor activity among nature's quiet and peaceful surroundings.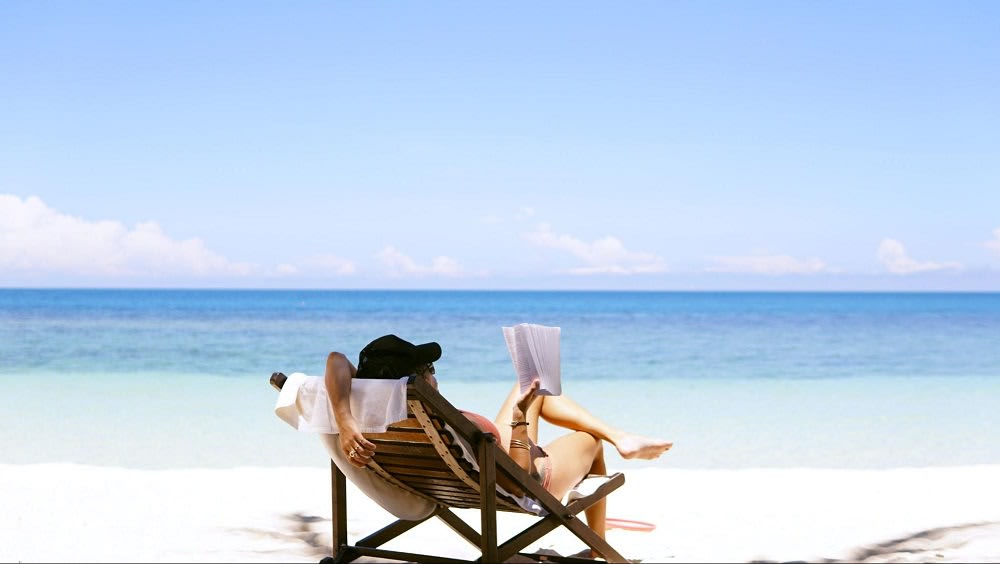 Photo courtesy of Unsplash

Spending time in the sun and on the sand is the go-to option in this waterside town. You'll find plentiful options for basking in the sun and enjoying the waves. If you are a true water lover, you may want to consider purchasing a Manalapan, FL, waterfront home for sale with a private dock. The Intracoastal Waterway meets the Gulf waters that border the town, so boating enthusiasts use this as an opportunity to travel the iconic water strait that spans over three thousand miles. Boating and watersports can also be enjoyed at local spots like Delray Beach, Ocean Front Beach Park, and the Ocean Ridge Natural Area. These waterfront hangouts are known to be enjoyable and perfect for friends and families looking to enjoy the best beach views Manalapan has to offer.

For social gatherings and events, La Coquille Club is the main choice for the town's socialites. Being a resident of Manalapan automatically qualifies you to be a member of the prestigious club and all it has to offer. Overlooking the ocean, the club features a pool, beach access, cabanas, dining options, and a fitness center. Located inside the five-star Eau Palm Beach Resort, the club feeds off of the hotel's opulent features. With the assistance of the resort's world-class chefs and industry-leading ingredients, dining options at the club are as fanciful as one could wish.

Manalapan is also home to an array of top-tier restaurants, cafes, and bakeries that keep culinary options in the town new and exciting. The perfect waterside location is ideal for enjoying fresh seafood, and the local culinary options reflect that. Options for American, Asian, French, and Italian cuisine all feature fresh local catches that are sure to impress.
Homes in Manalapan
Manalapan real estate is the perfect opportunity to enjoy a home that is ultra-luxurious in every manner. You will find homes that blend classic southern architecture with Spanish and French influences to create architectural masterpieces that are one of a kind. If you are in search of a property that is bespoke to your needs, desires, and everything in between, Manalapan is likely the place you should aim to call home. With the help of a well-versed realtor, you can find a 5-bedroom modern home with complete upgrades or an 11-bedroom home with twice as many bathrooms and gadgets galore.
As a leading hub for the world's finest luxury real estate, you will come in contact with
properties
of a class all their own while searching for homes for sale in Manalapan. Contact expert agent
Jack Elkins
today to discuss what your future Manalapan real estate should feature. Before you know it, you'll find the property of your dreams.

*Header photo courtesy of Shutterstock