Buying real estate in Florida can feel overwhelming. If you want a luxury home near the water, you often need to deal with a high-density real estate market. In these situations, it can feel as if your neighbors are on top of you and the neighborhood holds an aggressively touristy atmosphere. If you're over that hustle and bustle and want something a little more secluded and luxurious, Manalapan real estate might be the right call for you.
Manalapan, Florida, homes for sale have a few things in common. They are incredibly luxurious, they are very exclusive, and there are not many of them. Only about 460 permanent residents live on Manalapan's barrier island.
Don't be discouraged if you're interested in Manalapan real estate but put off by the exclusivity and price. While it may be an intimidating place to look at real estate, you're investing in your lifestyle — and future.
A rich history
Many buyers interested in Manalapan real estate haven't learned of
the rich history
of the area, which played a massive role in how the town developed. In 1889, then-President Benjamin Harrison granted George H. K. Carter a plot of land in Florida. In 1931, the settlement was incorporated by
Commodore Harold Vanderbilt
and named Manalapan, after the New Jersey township. Harold Vanderbilt spent winters in his Manalapan real estate until he passed in 1970.
Since then, this small area has been known for its exclusivity, proximity to water, and beauty. When looking at Manalapan, Florida, homes for sale, you're not just buying a piece of land — you're buying into the history and culture that comes with it.
Home to the famous La Coquille Club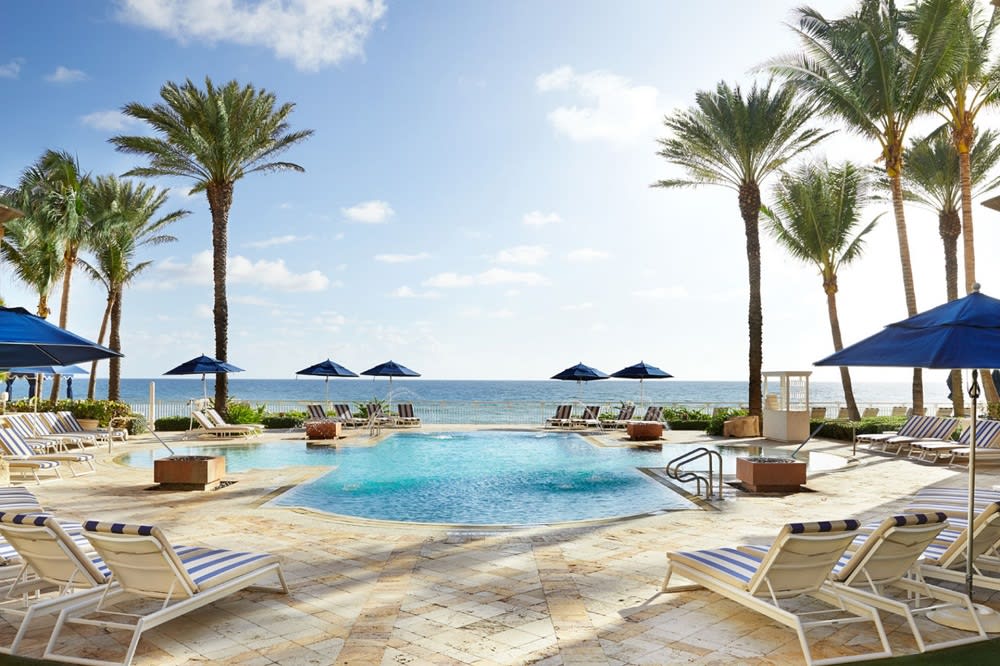 Photo courtesy of La Coquille Club
The
La Coquille Club
also has a strong history in Manalapan. The club's current location dates back to the early 1950s, though the actual club is much older.
This locale became the ultimate destination for diplomats, industry leaders, and celebrities. The club was frequented by the Vanderbilts, many members of British royalty, Ester Williams, and Ginger Rogers. The La Coquille Club was indeed the spot to be in Florida.
La Coquille benefits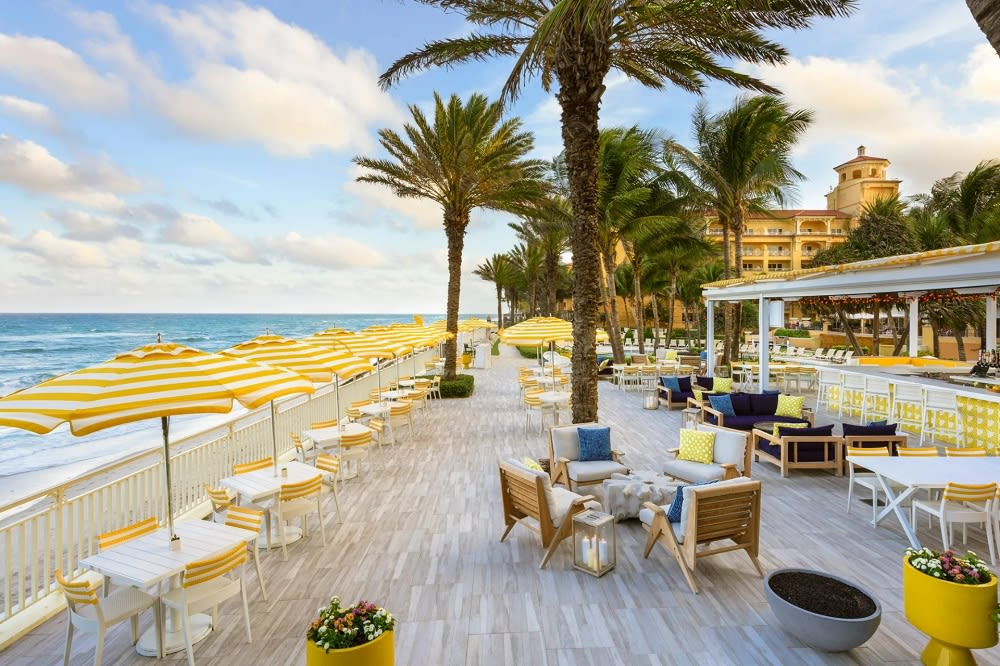 Photo courtesy of Conde Nast Traveler
This iconic spot doesn't just offer historical intrigue to residents. Owners of Manalapan real estate can
qualify for membership
to the club, along with the attached
Eau Palm Beach Resort and Spa
. Membership is
exclusive
and is not offered to just anyone.
The membership allows residents to enjoy the oceanfront pool with water views, a private clubhouse, and a state-of-the-art fitness center. You can have lunch or dinner at the exclusive restaurants and have the opportunity to rent bikes, watersports equipment, or snorkeling gear. When looking at Manalapan, Florida, houses for sale, you get the whole resort package.
There are virtually no renters
The area is not a tourist community, and people who spend time in Manalapan real estate do so because they own it. Over 98% of residents own their own homes. While more residents flock to the area during peak season, most own the property and have access to it all year.
This is a significant factor to remember when looking at Manalapan homes for sale. Less than 2% of the population rents their property, but most people value their ownership of the area. You're buying into a community first and foremost, and the people around you will be there for a long time. Manalapan isn't a place where people come and go.
Incredible location
While not all Manalapan real estate resides along the beach, residents have easy access to what some locals claim is the best beach in the entire state. Manalapan has picture-perfect white-sand beaches that are well maintained and very clean.
If you're not interested in spending your afternoon along the beach, these houses are close to beautiful outdoor recreation, like
Ocean Inlet Park
, just south of Manalapan. The park features a beautiful green space perfect for a picnic and a ramp for launching a kayak or canoe. If you'd like to spend some time hiking instead,
Lantana Nature Preserve
is just north of most Manalapan real estate and has several trails that never seem too busy, even during peak season.
The feeling of exclusivity
Is Miami real estate beautiful? Sure. Does Palm Beach have incredible and luxurious real estate? Absolutely. Manalapan, Florida, houses for sale offer more than gorgeous real estate. In Manalapan, residents get true exclusivity.
Despite how much new growth surrounding areas have seen and what success smaller towns have seen with growth and development, Manalapan has continued to stay small and exclusive. This is what makes Manapalan so unique and so incredibly desirable. It will always have that small community feel, despite drawing constant attention from buyers. The area will never be overrun by tourists or make you feel like you're just playing a part in someone else's vacation memories. Manalapan houses for sale will always be something special and unique.
Ready to buy?
Are you convinced that Manalapan real estate is right for you? It's not an easy decision or purchase, that is for sure. Homes aren't on the Manalapan market often, and when they are, buyers from all over the world are usually paying close attention.
If you want to make the next move, reach out to
Jack Elkins
to discuss your options. Jack and his team have handled millions of dollars of transactions in and around Manalapan, and as a second-generation real estate agent, Jack knows all the tricks of the trade to get you where you want to be.
Clients of the Jack Elkins Team characterize their experience working together as honest, professional, and enjoyable. If you're serious about buying one of the less than 500 houses in Manalapan, you're part of a niche group that Jack has catered to for years. His team makes life easy with patience and high reactivity throughout your buying process.
Contact Jack
if you've decided Manalapan real estate is right for you. You'll be glad you did.
*Header source: The Jack Elkins Team website