Are you looking for the best restaurants in Delray Beach? Look no further! Here's a list of the top fine dining establishments in town. These restaurants are known for their delicious food, impeccable service, and stunning atmosphere. If you've recently purchased a home for sale in Delray Beach, FL, and are looking for a romantic dinner for two or an event venue for your next party, these restaurants will not disappoint. Let's take a look!
Cut 432
Delray Beach's Cut 432 is best known for its high-quality steaks, but it's so much more than just a steakhouse. The menu features a wide variety of dishes to satisfy any palate or appetite, including raw bar items, seafood dishes, and American classics like chicken, pork chops, ribs, and a rack of lamb. And the wine list is impressive, with offerings from some of the world's finest wineries. Whether you're looking for an intimate dining experience or a night out with friends, Cut 432 is the perfect place to indulge your senses. So come hungry and ready to enjoy the best that Delray Beach has to offer.
City Oyster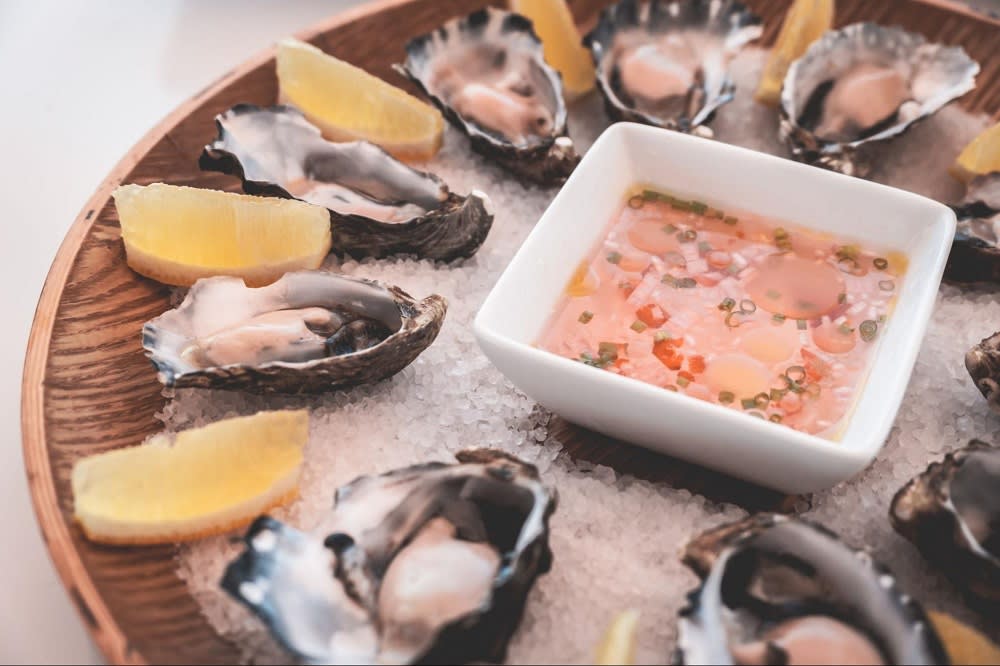 City Oyster is the perfect place to enjoy the freshest seafood in town. The menu features a rotating selection of oysters from both the east and west coasts of the United States, as well as other freshly caught seafood items that are brought in and prepared daily. The grilled skirt steak and fish tacos are two of the most popular items on the menu, but there are plenty of other great options to consider. City Oyster is sure to have something to suit your taste, whether you're looking for a quick bite before hitting the town or a leisurely meal to enjoy with friends.
Cabana El Rey
Are you looking for a truly authentic Miami dining experience? Look no further than Cabana El Rey. This restaurant has been serving authentic Latin American cuisine since 2000, becoming a favorite among locals and visitors alike. Sea bass, ceviche mixto, coconut shrimp, and stuffed tostones are just a few of the delicious dishes on the menu, and the mojitos and paellas are not to be missed. Despite its location on the town's busiest thoroughfare, Cabana El Rey has cultivated an intimate atmosphere and welcoming vibe. So next time you're in Delray Beach, be sure to stop by and enjoy a taste of Miami at its finest.
Dada
Dada is a truly unique dining experience. Situated in a historic home in the heart of Delray Beach, Dada combines a relaxed atmosphere with exquisite cuisine. The walls of each room are adorned with a collection of artwork created by local artists, and the garden and outside seating areas provide the perfect setting for an enjoyable meal. Whether you're looking for a romantic evening or a night out with friends, Dada is sure to please. We suggest the short braised ribs, Bea's meatloaf, and the habanero maple glazed fish.
Mussel Beach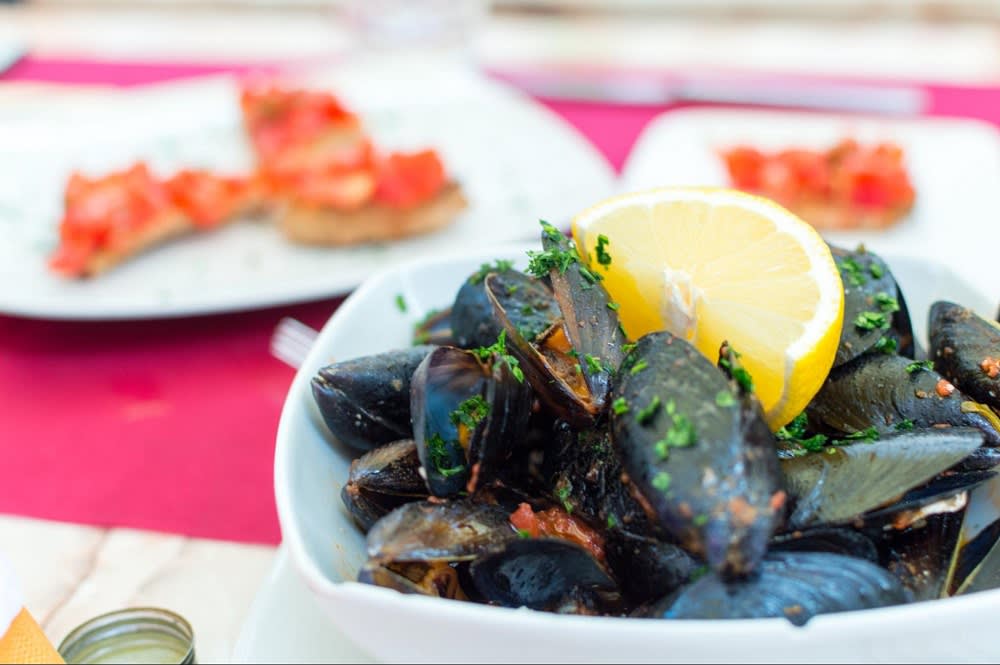 Mussel Beach is one of the newest eateries to open its doors in the affluent beach town of Delray, and it has quickly become a favorite among locals and tourists alike. The restaurant is known for its excellent seafood and shellfish. Additionally, its location at the crossroads of Federal Highway and Atlantic Avenue makes it convenient for anyone looking to enjoy a good meal. Chef Aaron Bender's specialty is Prince Edward Island mussels, which he offers in several varied preparations by the pound. The most popular option is the white wine, shallots, garlic, and butter mussel dish, but there are also several other options on offer. Regardless of what you order, you will surely enjoy a delicious meal at Mussel Beach.
Bamboo Fire Café
The Bamboo Fire Café in South Florida has gained a devoted fan base. It's more than a place to eat; it's the kind of place where you feel like you're eating with friends and family. Donald and Beverly Jacobs are the owners and operators, and they bring a wealth of experience and enthusiasm for the cuisine of their native Guyana, South America, to the table. The couple has been in the restaurant business for over 30 years. The menu features traditional Guyanese dishes such as chicken curry and conch ceviche, as well as several vegetarian options. Enjoy some tasty food while listening to some reggae on the speakers with excellent company. So come on down and enjoy a little taste of Guyana right here in South Florida.
The Grove
The Grove is one of the most talked-about restaurants in the city. It's not surprising when you consider the restaurant's stated goal: to make elegant seasonal cuisine using both classic and innovative culinary methods. The Grove truly aspires to provide its guests with an unforgettable dining experience. The food is impeccable, the setting is elegant, and the service is second-to-none. Whether you're enjoying a meal indoors or al fresco, you'll be impressed with the restaurant's ability to make seasonal cuisine shine. The menus are entirely revamped every couple of weeks, so there's always something new to try. And thanks to the Grove's careful curation of its wine list, you can be sure that your meal will be perfectly paired with the perfect bottle. Whether you're looking for a romantic evening out or a night to remember with family or friends, the Grove is sure to exceed your expectations.
Tramonti Ristorante Italiano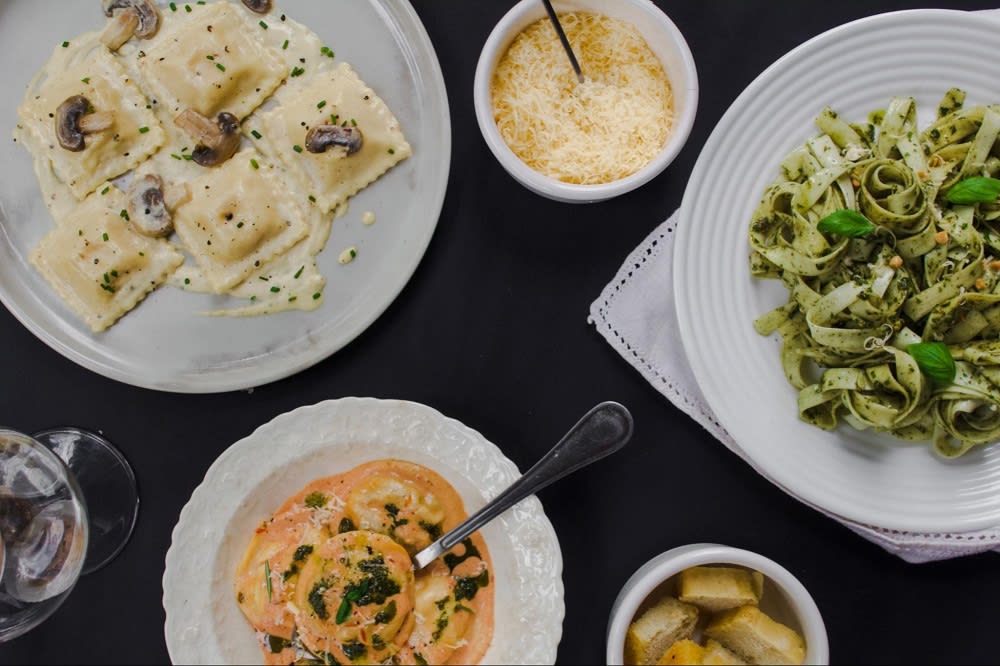 Tramonti is a top-tier dining establishment in Delray Beach. The restaurant's decor, which features a medley of soft tones and luxurious textures, is carefully crafted to complement diners' meals. Every member of the staff is handpicked for their expertise and track record of making guests feel at ease. And each dish at Tramonti Ristorante is made with care using premium ingredients sourced from a wide variety of trusted suppliers. When it comes to high-end cuisine, very few establishments compare to Tramonti's standards.
If you're looking for a luxurious and top-rated dining experience, look no further than the restaurants on this list. And if you're in the market for
Delray Beach homes for sale
, be sure to get in touch with Jack Elkins – he'll make finding your dream home a breeze. Contact
Jack Elkins
when you're ready to get started.