Are you planning on buying a new home in Delray Beach but wondering whether you have to drive far to access all the excellent golf courses in the area? Fortunately, Delray Beach has many top-rated golf courses and country clubs. Read on for a comprehensive guide to some of the best golf courses in the area.
1. Boca Delray Golf & Country Club
For those who are experts at their game, you might want to consider the Boca Delray Golf and Country Club. Located in a luxurious gated retirement community of many beautiful Delray Beach houses, this country club offers an intricate 18-hole golf course
designed by architect Karl Litten
— seamlessly integrated around 15 beautiful lakes. In addition, there are five tennis courts that are perfect for those players looking for a challenge. Other amenities include a heated swimming pool, spa, fitness center, and jacuzzi. There is also a beautiful butterfly garden that the grandkids will enjoy. With plenty of open space and fantastic views, the Boca Delray Golf and Country Club offer the perfect vantage point to celebrate the beauty of life.
2. Delaire Country Club
The Delaire Country Club offers the ultimate oasis, where members can congregate to enjoy the best of life. The Delaire Country Club was recognized as a
Distinguished Golf Club of the World
for its top-notch amenities and world-class service. It offers a stunning 27-hole championship golf course designed by notable
architect Joe Lee
, and incorporates beautiful trees with a rich well-manicured landscape to create a course that is geared for all skill levels. There are dozens of other amenities, such as swimming pools, playgrounds, tennis and pickleball courts, a clubhouse, and an ultra-luxury spa. Most importantly, the Delaire Country Club offers a tight-knit community where members can socialize in a beautiful and scenic location. Furthermore, the Delaire Country Club is just a short drive away from all the world-class amenities of downtown and the beaches.
3. Addison Reserve Country Club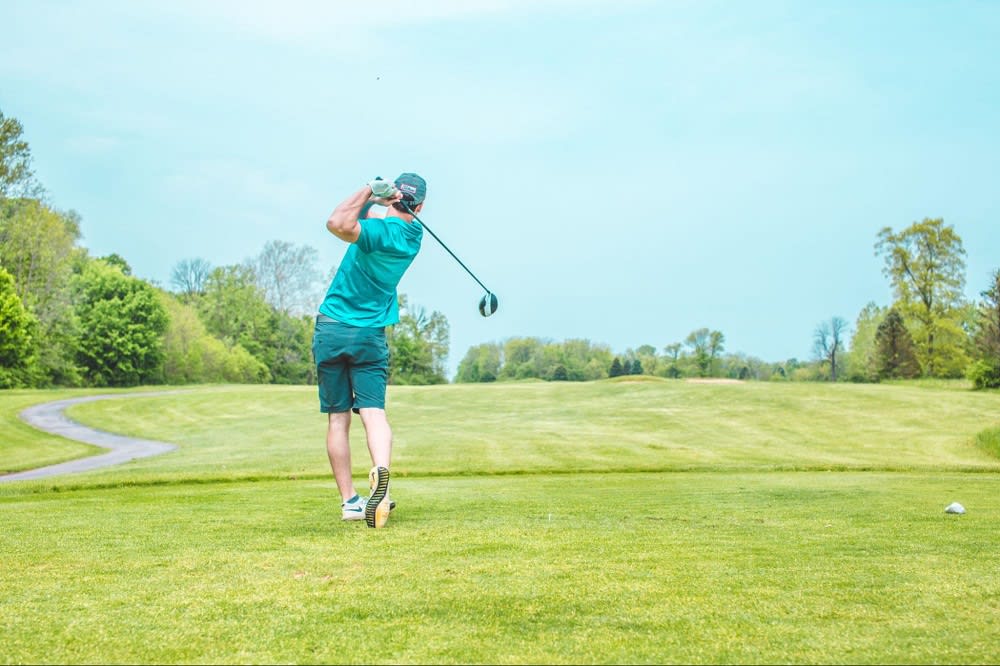 Another excellent option close to many sought-after amenities of downtown Delray is the Addison Reserve Country Club. Widely recognized as
America's Platinum Golf Club
, the Addison Reserve Country Club offers a premier golfing experience that is unlike many other country clubs.

From the prestigious Mediterranean-inspired golf club to the three nine-hole championship golf courses and luxurious amenities, the country club is committed to helping you live the dream of the ultimate South Florida lifestyle. Other world-class amenities that you can find at this country club include a fitness center, spa, tennis courts, resort-style pool, fire pit, and fine dining restaurants. Whether you are socializing in the newly renovated and spacious clubhouse, viewing the immaculate greens just outside the windows, or lounging in the luxurious spa, you will enjoy life at this excellent country club.

Furthermore, many beautiful and elegantly designed homes have beautiful water and golf course views. With captivating architecture, beautiful landscapes, and world-class amenities, this is one country club you must consider.
4. Gleneagles Country Club

Located just minutes from many luxury Delray Beach homes for sale is the prestigious Gleneagles Country Club. The Gleneagles Country Club is a private club consisting of beautiful luxury single-family homes, multi-family condominiums, and many world-class amenities such as a fitness center, spa, resort-style pool, sports courts, and fine dining restaurants. One of the highlights of the Gleneagles Country Club is the 36-hole championship golf course that offers the ideal oasis for beginners and experts to practice on the expansive golfing range. With many golfing tournaments for men and women, the Gleneagles Country Club is the place to practice and compete in beautiful surroundings.
5. Mizner Country Club

For families with kids, there is probably no better place to play golf than the Mizner Country Club. The Mizner Country Club offers an excellent 18-hole golf course that is as functional as it is beautiful. Seamlessly integrating the rich landscape of the native plants and ecosystems with the immaculate fairways and picturesque lakes, the Mizner Country Club offers a truly immersive and challenging golf experience.

In addition to offering features such as 360-degree interactive plays, weekly tournaments, and golfing lessons, there are many more highly sought-after amenities. While you are playing in a tournament, your kids can visit the new Mizner Kids Center for a variety of on-demand activities such as art classes, fitness workouts, arcade games, winter carnivals, and many more.
6. The St. Andrews Club
The St. Andrews Club offers a premier golfing experience that is truly unlike any other. With its commitment to preserve and protect the environment, the St. Andrews Club was named a
Certified Audubon Cooperative Sanctuary
, becoming one of 912 golf courses to have this unique distinction. Nestled next to the beautiful Atlantic coastline, the St. Andrews Club offers a challenging 18-hole golf course and was even named
one of the best par-3 golf courses in the world
. In addition to this top-rated golf course, there are many more amenities to satisfy the needs of everyone in the family, such as tennis and croquet courts, a state-of-the-art fitness center, a 60-foot pool with incredible ocean views, and many social events at the clubhouse.
7. The Little Club

The Little Club offers a par-3 golf course designed by the esteemed architect Joe Lee. The club has successfully created a golf experience that is as beautiful as it is challenging, while catering to nearly every skill level. You will be captivated by the Inland Waterway and beautiful landscape when golfing on this magnificent green. Whether golfing or having a social gathering, you can enjoy the scenic landscape at The Little Club.
Are you considering buying one of the Delray Beach houses that is for sale? Schedule a consultation with esteemed realtor
Jack Elkins
who can guide you on everything from neighborhood insights to expert negotiation tactics. Jack can help you find the perfect home in Delray Beach that aligns with all your must-haves!